TTG Home » Barbara Home » Diary Home » 10 September 2001 Diary Page

Barbara Fritchman Thompson Diary
Week of 10 September 2001
Latest Update: Friday, 10 May 2002 11:55

Search Site
[tips]
Monday, 10 September 2001
[Last Week] [Monday] [Tuesday] [Wednesday] [Thursday] [Friday] [Saturday] [Sunday] [Next Week]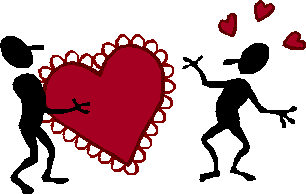 Today is our 18th wedding anniversary. Hard to believe he has put up with me this long.

My mom had a wonderful lunch yesterday for everybody. My sister came over and we all sat around and visited for several hours.

Poor Pete Sampras. He played Llayton Hewittt yesterday in the finals of the U.S. Open. I have never seen such a miserable performance in all the years I have watched him play. I felt really bad for him as the match progressed you could see he was just too tired to play after beating three former champions to get there. I would not be at all surprised to see him announce his retirement but maybe not. He might take a few months off and then come back ready for next season.

Last night after dinner, pork chops, rice, and green beans; I paid bills, worked on the book, and organized some stuff on my desk.

This morning we have a guy coming to give us an estimate on some fencing for the yard. It would really make life much easier for all of us if we could turn the guys out loose and let them play in the yard. We have another one coming on Wednesday so we can compare quotes, etc. Malcolm is good about staying in the yard unless he sees someone coming up the street. Duncan has always been a wanderer and will never stay in the yard. I just want to give them a safe place to run and play and not have to worry about them bothering the neighbors, running in the street, etc. We shall see.

If the place that Bob and I like to go to for special occasions is open tonight, we shall have our anniversary dinner at the Vineyards. If they are not open on Monday we will just postpone until tomorrow night.

I also need to run out to the garage this afternoon. I developed a belt screech on Friday when I crank the car and it steadily worsened over the weekend. I am sure a belt has just come loose and it will be a matter of them finding which one it is and tightening it.

It looks like Winston-Salem is getting a Costco store. I see our friends on the left coast talking about going there all the time. I guess I will get to see what it is all about. Unfortunately for us it is being built on the other side of town but I do go over that way periodically. It will not be convenient for regular shopping runs. I am not sure when it is supposed to open.

I hope your week gets off to a good start.

[Top]
Tuesday, 11 September 2001
[Last Week] [Monday] [Tuesday] [Wednesday] [Thursday] [Friday] [Saturday] [Sunday] [Next Week]
Thanks to everyone who sent us well wishes and e-cards wishing us a happy anniversary.

It seems like Bob likes to give televisions to me for anniversary gifts. About five years ago we needed a better television in our bedroom. While we were visiting some friends he and the Steve sneaked off to Best Buy, bought a television, took it to our house and set it up in the bedroom. Then they came back to the house from their "errand". When we got home that night I was surprised to see this nice new TV sitting in our bedroom.

Since then we play musical TV's about every six months or so. We are constantly moving televisions from one part of the house to the other to accommodate his mother or replace one that has gone on the fritz. Some people move furniture we just move TV's. At one point we had given Lenore the new one from our bedroom to replace her smaller one to make it easier for her to see. Then, not long after the picture on our big set in the den, which was not all that old, started to fail. We gave Lenore her small one back, put our new one from the bedroom in the den and put the one going on the fritz in our bedroom since we do not watch a lot of television back there.

Man if thought you were confused the story is not over yet. The one we moved to the bedroom finally gave up completely. For awhile if you gave it a good smack the picture would come back but the picture finally failed completely. We also use that TV as a backup if we want to tape more than one show at a time. No picture makes it a bit hard to program a VCR with.

So, yesterday afternoon off we go to Best Buy to buy me another TV for an anniversary gift. We got a nice 25", which is plenty big for our den. Bob also bought me a wireless headset so I can watch my races and not bother him. We spent the afternoon getting it set up and programmed then began moving televisions around again. We gave Lenore the one from the den, moved her small one back to our bedroom, and I shall haul off the one that does not work to Goodwill.

Around five we fixed Lenore dinner, walked the dogs, and took off for the restaurant which is only about ten minutes away. You get the full five course deal for a very reasonable price. The Vineyards in located in Reynolda Village that was one time part of the huge estate belonging to the Reynolds', founder of R.J. Reynolds Tobacco. All of the buildings in the village house shops and restaurants many of which are from the original estate. The Vineyards is in what was the old cattle barn. It is very quaint, with each room holding about ten tables each. Antiques and local art work is displayed on the walls which are cement.

The first course is a complimentary appetizer, last nights being a pasta salad with fresh vegetables. The soup was homemade egg drop followed by a salad. And a big basket of delicious garlic bread. A cleansing dish of raspberry sorbet proceeded the main course. I had veal tips with artichoke hearts in a garlic/olive oil sauce. Bob had New York strip. The vegetable was steamed yellow and zucchini squash with carrots along with some type of special mashed potatoes. I had two glasses of the house Zinfandel and Bob drank water. For desert I had the chocolate mousse tort. Needless to say we were not hungry when left. Dinner takes roughly an hour to an hour and a half. There is NO background music allowing one to talk without shouting. On Thursday, Friday, and Saturday evenings they have a classical guitar player.

I did a little work after we got back then spent the evening reading. I started the last Robin Paige mystery in print, the new one which came out this year, Death at Epsom Downs.

Off this morning to SciWorks, work on poison book chapters this afternoon.

[Top]
Wednesday, 12 September 2001
[Last Week] [Monday] [Tuesday] [Wednesday] [Thursday] [Friday] [Saturday] [Sunday] [Next Week]
Just I arrived at SciWorks yesterday morning at 9:10 two employees at the front desk where I sign in told me a plane had just hit one of the twin towers in New York. Of course I was horrified and thought that a pilot had a mishap with the plane and could not avoid hitting the building. I went on back to the library which is in the same hall with all the staff offices.

As news reports filtered in about the horrors that were being unfolded in New York and Washington, DC I listened to their conversations but continued to work. The staff constantly popped in and out of each other's offices as the radio and news reports came over their PC's giving each other updates. Several were near tears at the sheer horror of it all. They did not have a television. Several staff members expressed the feeling of just going home. No work would get done anyway.

I wrapped up what I was doing a little before noon and came on home. It was then that I was able to actually see the horrors on television and hear what was happening in our country.

After it became evident that there was nothing new to report we turned off the TV. I headed off to my office to try to get some work done and Bob took a nap. Periodically I would switch to a news site for updates. Lenore had it on in her room so I could hear the TV broadcasts anyway.

Not only was it eerily quiet not hearing any plans fly over our house but there was no activity on e-mail lists, traffic outside, etc.

What more can I say. Shock, horror, sickness, and hurt that all those innocent families must be feeling right now.

This morning we try to continue with our daily routines to gain some sense of normality but it is with a very heavy heart.

[Top]
Thursday, 13 September 2001
[Last Week] [Monday] [Tuesday] [Wednesday] [Thursday] [Friday] [Saturday] [Sunday] [Next Week]
Tried to return to normal today as much as possible. I mowed the lawn early than showered before leaving for the grocery store. Back by lunch I tried to get some work done this afternoon. I kept going back to the news web sites or watching television.

I am an information junkie by heart anyway and I just kept wanting to hear the latest on finding any survivors or that the government had tracked down who was responsible.

I am off this morning to play a round of golf and just try to focus on something else for a change. My friend Robin is going to join us. She only plays occasionally. However, when my dad was down with his back a couple of summers ago she was very nice to play with me several times so I could at least get out.

Once we know who did this to the innocent bystanders and the halting of our entire nation we need to retaliate. United States, already on the brink of an economic depression, did not need to be attacked in a war with terrorists. We are all affected by what happened and it will take a long time for the wounds to heal. We must show those terrorist nations that they cannot do this to our people and our country and just giving them a bloody nose will not get the point across.

[Top]
Friday, 14 September 2001
[Last Week] [Monday] [Tuesday] [Wednesday] [Thursday] [Friday] [Saturday] [Sunday] [Next Week]
Thank you Keri for the banner to aid in recognizing today as a National Day of Mourning for the United States.
Many thanks Queen Elizabeth II and Great Britain. The United States National Anthem was played during the changing of the guard at Buckingham Palace yesterday. Their country as well as many others around the world lost citizens to this Act of War. As an American I truly appreciate your show of support as well as those from other countries around the world that I have been reading about on the news web sites.
Now we shall try to move on to the task of getting back to our daily routines of life.
While we were gone to the library and dinner yesterday afternoon the phone store called to let us know my cell phone had come it. We will head off this morning to to pick that up. Then I need to go by the library for a couple of hours to sort some of the gift books. This afternoon I will get several more chapters reworked on the poisons book.
We will have an early dinner of leftovers from the other night so that I can make my exercise class 5:30.
We have had very fall like weather this week with much cooler temperatures and clear nights. It was actually pretty chilly when we teed off yesterday morning. The leaves are already falling but gosh do we need rain. We are almost five inches below normal. I need to reseed the yard but would like for us to get some rain first so I can work the places where I have lost most of the grass due to the dry conditions. There is a new tropical storm Gabrielle off the coast of Florida. I do not wish a hurricane on anybody but it would be nice to get three or four inches of rain from the system.
[Top]
Saturday, 15 September 2001
[Last Week] [Monday] [Tuesday] [Wednesday] [Thursday] [Friday] [Saturday] [Sunday] [Next Week]
Wow, it was almost cold this morning when I went out to get the newspaper, only 48 degrees. Still no rain in sight though.

We went to pick up my new cell phone yesterday after I came back from the library. I checked mail and web sites while I ate a snack lunch then proceeded to try to get some work done. I did several rewrites on some chapters completed. I occasionally took a break to check the news web sites. Lenore was watching the memorial service so I listened while I worked but I could not bring myself to watch it.

We decided not to go up to Bullington last night. Tonight is club observation night anyway. I am off to the gym for spinning class this morning and a quick stop at the drug store. I need to brush the dogs this afternoon. I was going to give them their fall bath but it is a little too cool for that. I am sure it will warm up again over the next few weeks.

[Top]
[Last Week] [Monday] [Tuesday] [Wednesday] [Thursday] [Friday] [Saturday] [Sunday] [Next Week]
We had a great observing night at Bullington last evening. We had planned to go up early and take the weed eater to chop down the four foot tall weeds and grass growing on and around the cement pad we use. Since we lease the small parcel of land that we use for observing we are responsible for keeping it mowed. Steve, the club president usually sees to it that it gets done a couple of times during the summer. But he has suffered some major health problems with his shoulder and been busy with his job.

When Bob called Bonnie Richardson yesterday afternoon, she and her husband were just leaving to go up and do the weed whacking. She called me about four and said they got most of the area in front of the pad and the pad itself done. She asked if we could sweep the pad and maybe finish some of the area around the back of the pad.

After an early dinner, ham and cheese sandwiches and chips, Bob and I left around 5:45 for Bullington. I weed whacked while Bob swept the pad. It did not take more than about an hour. We unloaded the chairs and sat enjoying the lovely view of Pilot Mountain and the surrounding farm land. Although never completely out of my mind, it was nice to get away from the news broadcasts of the tragedies of the past week. We only turned it on a few times yesterday to catch updates.

Back to observing. We had a nice group from the club show up with us, Bonnie, Steve, Phil and his wife, and a new couple, and later another family with one son. They always bring their son's friend along. Conditions were almost superb. We had a few wispy clouds periodically but overall seeing was the best it has been in many weeks. No haze, clear skies, and very cool temperatures made it easy to find many deep sky objects, constellations, and stars. Just as we were packing up to come home around 12:30, Saturn came up just over Pilot Mountain. What a beautiful sight it was in the scope. We saw several shooting stars and many satellite passes. By the time we got home, around 1am the temps had dropped in the low fifties.

Of course there is no race today. The dogs let us sleep in after getting to bed so late. Clean house this morning and organize my desk area this afternoon. Frances has invited us all over for dinner this evening so I guess we will head over to her house around four.

[Top]