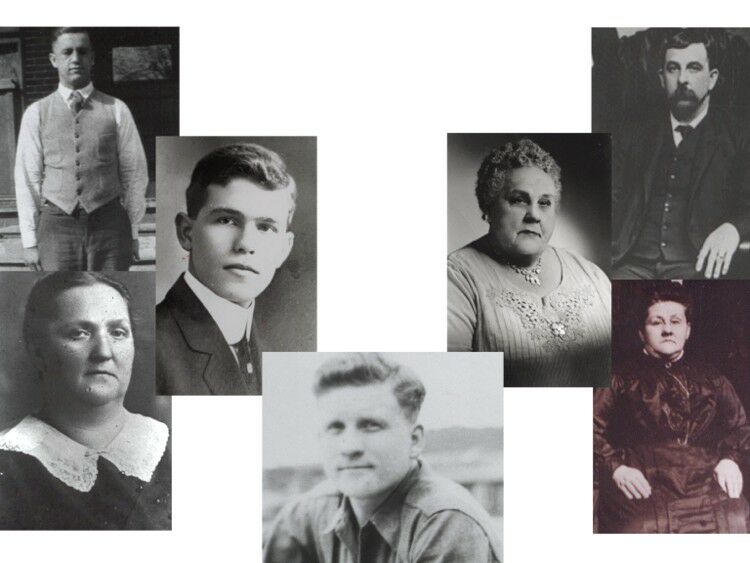 Left to right :
Fritchman's : Albert, Herbert, Laura (Durn), Kenny Sassamen Schmoyer, Stella Lavinia Schmoyer
Fritchman/Wieder Family Gathering

Donnie, Lucille, Edward, Sassamen, Lavinia.
Stella and Herbert
Stella and Herbert on a New York tour bus with other Schmoyer's.
The close up picture shows Stella in the big hat with Herbert behind her.
David said this picture is about 100 years old of Stella and her sisters.
Updated Sunday, September 07, 2003