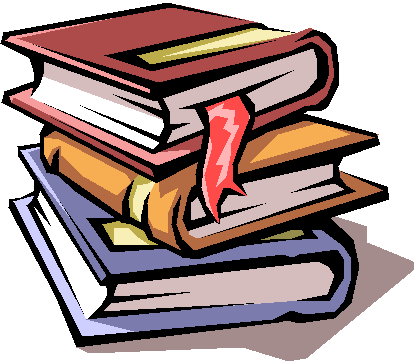 Non-fiction Reviews
Fiction reviews are now located on a separate page.
Round Ireland with a fridge by Tony Hawks is an absolute scream. If you enjoy funny travel/autobiography type books you will love this one. Much like Bill Bryson and Paul Theroux, Tony is equally as funny. Taking on a dare when he is extremely under the influence of drink, he agrees to hitch hike around Ireland with a small portable refrigerator for 100 Pounds.
Not long into the journey he is interviewed on the famous radio program the Gerry Ryan show. As more and more people learn about the "man with the fridge" he has no problem procuring free boarding or meals from establishments wanting to boast of having providing his hospitality along the way. Along the way Tony and fridge go surfing, frequent a lot of pubs, meet some of the most wonderful and rather colorful people in Ireland. The fridge almost becomes as famous as Tony as he makes some rather interesting discoveries about himself.
However, for the most part the book is so silly it's funny and you want to keep reading just to find out what predicament Tony and said fridge will get into next.

Country Matters by Michael Korda takes a look at the ups and downs experienced by Michael and his wife Margaret when they purchase and old farm house located in up state New York. Each chapter covers adventure after adventure from remodeling the house to the locals who assist with everything from lawn and shrub maintenance to the electricians and plumbers. Michael laments the loss of the small local hardware store and expounds upon the wonders of eating in small diners.
What the Korda's have discovered is life in the country is not as peaceful and quiet as those who live in the city think it is. Constant interruptions of one sort or another put a damper on what others belief to be the bucolic life they are living in Duchess County, NY. House projects turn into major building schemes and horses create massive manure piles. Skunks tear up his beautiful lawn to dig for grubs or the local jack-of-all trades tears it up putting in a new septic system.
This book is another one of those you will not want to read in the presence of strangers for you will begin to chuckle and laugh uncontrollably at various points of his narrations.
Old Books, Rare Friends by Leona Rostenberg and Madeleine Stern. The book is autobiographical detailing how these two ladies met and eventually went into the rare and collectable book business. As a librarian I found the subject to be very fascinating to learn how they more or less stumbled into buying their first rare book and eventually parlaying those purchases into a business that has spanned over fifty years. Both ladies are now in their early eighties and continue to discover rare literary treasures. In addition to this book they have both written other biographies and literary studies of authors such as Louisa May Alcott. They discovered, in addition to her famous Little Women, wrote murder and sensational fiction stories under several pen names to make money to support her financially strapped family. They produced their rare book catalogs of offerings themselves using themes rather just listing a group of books on offer. Their catalogs became as famous as the books listed in them and sound very intriguing.
One of the things I think makes all this so interesting is the later years of their literary accomplishments coincides with my career in librarianship. Had I been in the special library or rare and collectable portion of the profession I may very well have run across these two very interesting ladies. I am going to try and locate some of their other works including a novel they wrote with a plot line around the hunt for a rare book title. Since many of the articles about them as well as advertisements for their works ran in Publisher's Weekly, a book review magazine, I probably have read about them at some point.
If you are a librarian, book collector, or just enjoy reading about this particular subject I highly recommend this book.
Judi Dench: with a crack in her voice by John Miller. Judi is another one of my favorite British acting stars of which I have acquired quite a selection of biographies over the years. John Miller is very funny. His accounts of some of the miscues of Judi on stage and screen make me laugh out loud. A very fast moving book, he does a basic over view of her early years and how she and her brother, Jeffrey, end up becoming stage and screen stars. He uses one or two year coverage per chapter as her career develops covering the various productions she stars in. He talked to many other of her friends and fellow actors to fill in the facts about her life. I recommend other biographies by John Miller, which is one of the factors that Judi used in letting John do this one of her.
Bella Tuscany by Frances Mayes is a delightful account of her travels from her home in Italy. This book is a companion to her first work, Under a Tuscan Sun. Mayes style is witty and emotional. She and her husband having arrived at their house in Cortona for the spring having taken a sabbatical from her teaching job at San Francisco State University. Through her eyes and emotions we experience the culture, foods, and language of the Italian people as she does whether coping with the daily experience of running the house or on one of their frequent travels across the country.
Encore Provence: New Adventures in the South of France Peter Mayle. This was published in 1999 but I just never got around to reading it until now. Again, I really enjoy good travel books that allow me to enjoy a place without having to leave my chair. I find Mayle to be very funny with his stories of the local culture, food, people, etc. So far into the book I am finding it as funny as his previous books. The chapters on buying a cork screw was one of the most entertaining. I also enjoyed the description of the school that teaches blind kids how to perfect their sense of smell for perfume companies and I learned an awful lot about the olive oil business. Rather than being a travel book per say, Mayle introduces you to the culture and ambiance of Provence while interjecting some humor and fact along the way.
Kinsgton. The Kings Town by James A. Roy. This first edition by local professor of Queens University in Kingston was written in 1952. I purchased it in Kinston in a used book store. It starts 1497 with the French explorers and ends in the 1940's. He has organized the book in short chapters and includes a lot very interesting facts about the founders and the events taking place in Canada and Europe during the time period that have an impact on the settlement and growth of this small port.
Rare Ambition: The Crosbies of Newfoundland by Michael Harris is one of the books I purchased on my recent trip to Canada. Is is a biography of a family who played a major part in the development and political movement of Newfoundland for four generations. The book is also a history of Newfoundland from the early days of settlement to modern day. Mr. Harris is a talented writer and tells his story with great detail and embellishment of stories and facts gathered from a great deal of primary and secondary source material from family archives to histories of Newfoundland.
The Leaky Iron Boat by Hart Massey is a humorous account of their barge trip of Hart, his wife Melodie, and their Dalmatian Joss, as they navigate the various waterways of Holland, Belgium, and France. The 60 year old Harts are from Canada. This charming books of both fun and educational to read without being dry and listless. He paints wonderful word pictures as they float along making me feel I am right there with them. A very good read.
A Place of My Own by Michael Pollan who is a magazine editor and author, has decided he wants to build himself a small hut as a private place to do his writing. He and his wife live in a house that was actually a small hut purchased by a farmer in the 1930's from Sears and Roebucks when they actually sold houses. The author lacked a private place to work and decided what the house and the woods needed was a "Walden" type cabin for him to retreat. All I can say about this book is: if you are thinking of building a home read this book first.
The Lighthouse Stevensons by Bella Bathurst features the ancestors of Robert Louis Stevenson who were the builders of the Scottish lighthouses. I just happened to pick this little book up from the library last week while browsing the new book section. Published in 1999, Bathurst is a journalist and is not connected to the family in any way.
The Boat Who Wouldn't Float by Farley Mowat. It is the story of Farley and his adventures in resurrecting an old schooner that he and a publisher friend, who put up money to buy it, are to sail to the Caribbean Islands. After an adventurous journey from Nova Scotia to St. Johns, Newfoundland over non-roads in a jeep that he says looks like a land ho schooner he finds the boat has not been restored and made ready for his departure. Work begins on the boat by local Newfoundlanders to restore her. The publisher arrives while the work is unfinished and finds local accommodations rather sparse. The outhouse episode is one of many that had me laughing quite hard.
Once repair and launched the boat leaks to the point where it must be pumped once an hour. They set off on their journey to realize between the hit or miss engine, no radar or compass and the dense fog, they will never make the Caribbean's. Upon putting in at one small port, the publisher learns he must go back to Toronto. In his place, a friend of both and a librarian, come aboard to help get the boat to their now new destination. A chain of islands in the North Atlantic.
Bill Bryson's new title, In A Sunburned Country. If you are not familiar with Bill Bryson's works you have missed a real treat in travel books. He is very funny in a sly sort of way. He is describing a place or a situation he is in and just has this way about his adventures that make me laugh out loud. I highly recommend A Walk in the Woods, a hilarious account of his hike along the Appalachian Trail. Lost Continent and Neither Here nor There are very humorous accounts of his travels before and after his residencey in England.
Marylaine Block has a very funny quote on her Ex Libris site from his I'm Just a Stranger Here Myself.
Speaking of reading and traveling. William Least Heat-Moon is a good travel author. Known for his other travel dialogs, Blue Highways and Prairyerth , he has written a third installment, River Horse. In this account, he is attempting to travel from New York to the West Coast via the waterways of the United States. If you have not read his other two works or this one, and you like informative yet light travel books, I recommend him highly.
Another book I bought on our trip to Nova Scotia was purchased when we spent one day in Bar Harbor, Maine on the way over. While there I found a nice New England bookstore and purchased a copy of Northern Farm by Henry Beston. I had read another of his works, The Outermost House, a number of years ago. 
I really enjoy books written about farm life, nature, and New England. His books have all of those features as he describes life on a small farm in Maine. It was first published in 1948, so it is not a new book. But regardless of the time or the place, his book is a nice relaxing read and change of pace from fiction.
I have started a three book series by Louise Dickinson Rich about living in the backwoods of Maine in the late forties and early fifties. These books, like Vena and Bradford Angier's, are timeless. Louise has a dry wit that sneaks up on you while reading her descriptions. I find myself chuckling out loud without even realizing it. These are excellent books and are still in print from Down East Books.
The first one, We Took to the Woods, details how she met her husband and ended up making her living as a writer living in Maine. The anecdotes of daily life and people in their lives is wonderful reading. The second one is Happy the Land. I quote a few paragraphs from the last chapter on my diary page because I was so impressed with her philosophy of life. The third book is My Neck of the Woods.
Updated Saturday, April 26, 2003