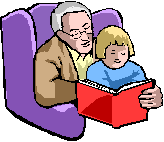 Happy Father's Day
Oh well. It has been one of those weeks. Check out Bob's page to see just how tired I was by yesterday afternoon after spinning class in the morning, working on projects and giving the three dogs their first outdoor bath. And of course I get a free wash along with them. Yep that is a true picture, not staged. I looked down while Bob and I were cleaning up the kitchen after dinner and noticed I had on two different tennis shoes. At least they were the same manufacturer. How I got them unmatched is beyond my recall abilities.
We had a while before we needed to head up to Bullington to do some observing so Bob installed a new mouse for me. I had test driven a nice lightweight Logitech at my friends house Wednesday. We could not find that model on their web page but Bob had a Microsoft mouse that he was not using. In addition to being very lightweight it has programmable thumb buttons. I have been having a problem with my hand and wrist and thought maybe the thumb buttons would help. I programmed the thumb buttons to replace the top two finger buttons. So far it works pretty good, I just have to get used to using to accurately pointing and clicking using my thumb instead of my index finger.
Off to Bullington for an evening observation of stars and Mars. We saw several meteors, some very nice stars and constellations and enjoyed sitting around in the quiet talking with Bonnie and Priscilla. Unfortunately Mars never rose out of the clouds and muck so we never got a really great look at it. At least Bob got to try out some of the new eyepieces we ordered. Back home around 12:30 by the time we walked the dogs and got things settled down it was 1:00am.
This being Father's Day I want to pay a nice tribute to my dad. From the time I was old enough to walk I followed my dad around pretty much everywhere he went. I remember as a little girl around the age of five or six waking up before day break on a Saturday morning. He would help me get dressed and I would go to town for him to get a haircut, run errands, or whatever needed to be done. Around the time I turned eight he started letting me go to the golf course with him. He used a pull cart so I could pull his clubs and of course he was teaching me proper golf course etiquette leading up to my 12th birthday when he bought me my first set of clubs. I learned to mow the lawn by the time I was ten, put out grass seed and fertilizer, wash the car, hammer a nail, etc, etc. You name, we did it together and in the meantime he taught me to be pretty self sufficient.
In fact, until I turned sixteen my dad nicknamed me Charlie. I guess I was the boy he did not have. He was a very strict disciplinarian and demanded respect but he was kind and fair. I am sure there were times when I hated him for things he made me do or would not let me do but I don't remember those. I only remember the great times we have had over the years. Oh, I remember being grounded for misbehaving or having the car keys taken away when I got older. But now I respect him for keeping me in line and teaching me to be a responsible adult.
I could write countless pages of the wonderful things we have done as a family or the two of us together over the years. We did not get everything we wanted but instead got to do things and be given just enough to make life fun without being spoiled and ungrateful and to live with hundreds of fond memories.
He encouraged my successes and supported my failures and got me out of some minor jams. I only hope I have lived up to his expectations. He has certainly lived up to mine.
We are all going over to Frances's for dinner. Dad chose filet mignon steak and linguini for dinner. I will grill the steaks while Frances and mom do the indoor stuff. I bought key lime pie, Sara Lee mini cheesecakes, and a carrot cake for dessert. Rolls and salad will accompany the steaks and pasta.
I got him a new bathrobe, a new hammer (long story), and some golf balls.
Clean house this morning. The race is on at 12:30. I will switched back and forth between it and the U.S. Open golf tournament.
[Top]