---


Barbara Fritchman Thompson Diary

Week of 16 May 2011

Latest Update: Sunday, 22 May 2011 12:30 p.m.
---
Monday, 16 May 2011
---
Mom, dad, Marcy, and I had a great time at Hilton Head Island, GA arriving down there on Thursday around 2:15. We ate lunch then met our local step on guide for the next three days. She was wonderful. She gave us a lot of history of the island while showing us the main sites. Sea Pines is the only public part of the island tourists are allowed into. The remaining part is private, gated communites. Below is a picture of the Harbor Town lighthouse where we had dinner at one of the restaurants located in the buildings behind the light then had free time for shopping. It was 8:30 by the time we got back to the hotel.


Our guide met us Friday morning at the hotel to go with us on our tour of Daufuski Island, a 45 minute boat ride over from Hilton Head. Author Pat Conroy spent one year teaching on this island in the 60's after which he was fired. From there he went on to an illustrious writing career. Two movies were made about his year on the island. Jon Voigt played the author in Conrack in 1974. Hallmark did a remake in 2006 called The Water is Wide with Jeff Hephner playing Conroy. I have seen both and highly recommend them. We had a wonderful meal at a little restaurant located on the island just as you come off the boat ramp. We then boarded an old school bus for a tour of the island led by an author who lives on the island, Roger Pinckney. We got back to Hilton Head and the hotel around 4:30.We had the evening free to eat and shop. There was a nice complex just across the street from the hotel.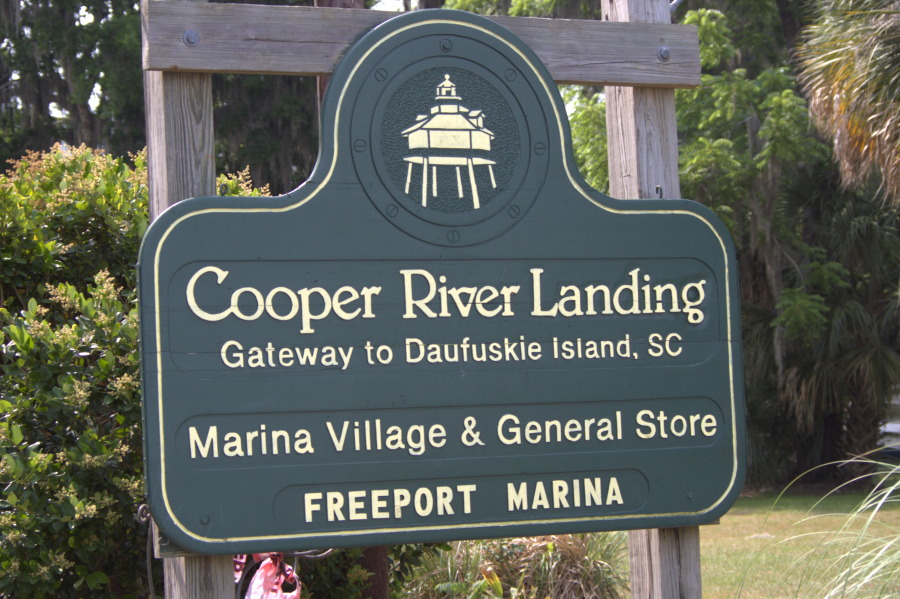 On Saturday we met our guide in nearby Beaufort, SC for a tour of the city, lunch, and to drive over to Parris Island where the Marine Corp boot camp is located. My father was there in 1942. Obviously a lot has changed since he was there. One other man in our group was there in 1967 and he said things had changed a lot since he was there as well. We spent about an hour touring the museum.




One of several scaled down replicas of the Iwo Jima memorial in Arlington, VA is located on the base beside the parade deck. Below is a picture of my dad who remains a very proud marine at age 88.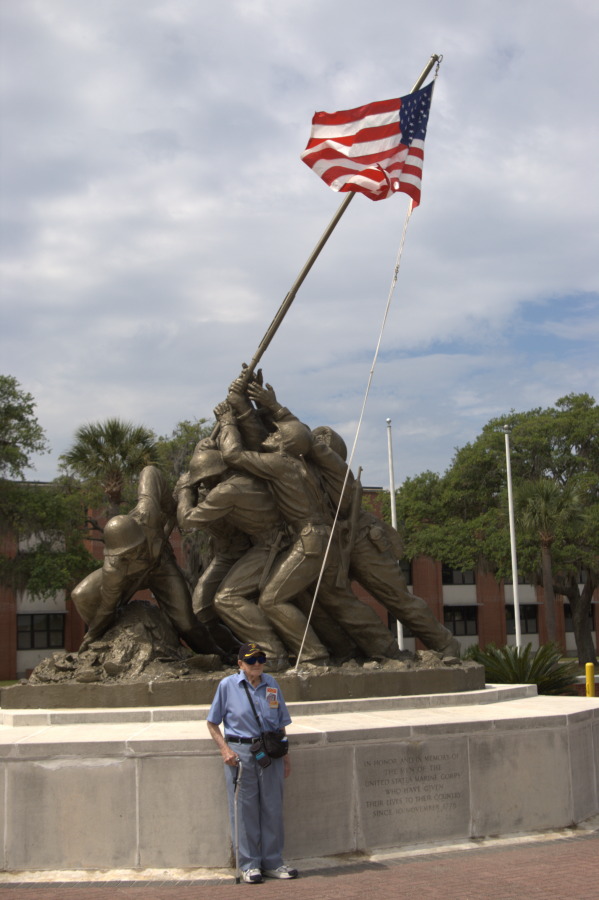 Last but not least a picture of Colin taken Sunday afternoon. He continues to grow and chew anything he can get his teeth into.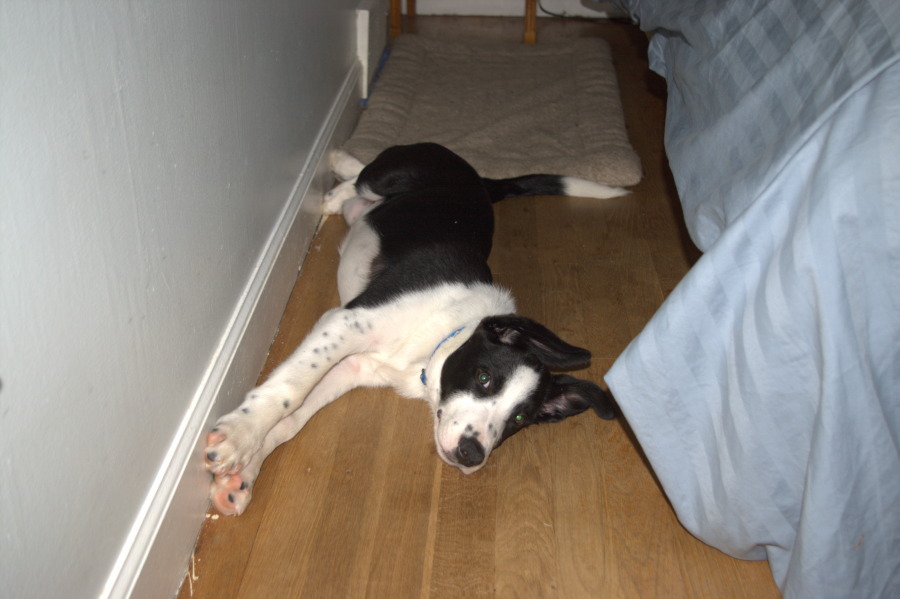 [Top]
---
Tuesday, 17 May 2011
---
It was pouring rain when I got to work this morning for my walk to the building, it was pouring rain when I left work for my walk to the car. And, it rained off and on all day with more forecast for tonight.

While I was on my trip I read Rhys Bowen's latest Molly Murphy mystery, Bless The Bride. I am now reading the most recent J.A. Jance mystery which is from her Ali Reynolds series, Fatal Error.

As you know, I am a big fan of Diana Killian's mystery series. In real life her name is Diane Browne who sings with her sisters, The Browne Sisters and George Cavanaugh. I have all of their CD's. Diane's sister, Laura Browne Sorenson, has recently released a CD titled Marilyn Drive which I highly recommend.





[Top]
---
Wednesday, 18 May 2011
---
It was cool and cloudy all day but no rain. I mowed after dinner. The grass growing is slowing down enough that I should be able to mow ever 5 days instead of three or four.

It has been moderately busy at work once I caught up from being gone last week. Last night we watched the first two episodes of a new show, Covert Affairs. We enjoyed it enough to watch more tonight.

One of my favorite shows, Brothers and Sisters, has been cancelled for next year. Bob stopped being interested once Emily Van Camp left the show. I saw in the paper this morning she has a new show coming out, Revenge. I hope the producers had enough warning to wrap up the show and not leave things hanging.





[Top]
---
Thursday, 19 May 2011
[Last Week] [Monday] [Tuesday] [Wednesday] [Thursday] [Friday] [Saturday] [Sunday] [Next Week]

---
I worked until 1pm today then took off to pick up the folks. Dad had a hearing test at a place in nearby High Point this afternoon. I was not surprised to learn he could not hear but I was surprised to learn how he could not hear. The auditory nerve is pretty much shot which means yelling or talking loud does not really help. It is the mid to high pitch tones he cannot hear. Not only can he not hear but this is also the basis of some of his confusion. He does pretty well for 88 but hopefully these new digital hearing aids will help him.

It was about 4:30 by the time we got back to their house. We went for a bite of dinner then I took them home. I brought Bob a takeout.


.


[Top]
---
Friday 20 May 2011
[Last Week] [Monday] [Tuesday] [Wednesday] [Thursday] [Friday] [Saturday] [Sunday] [Next Week]

---
I have puttig up posts everyday but they had been going to the wrong address thus not showing up here. Bob fixed it last night. He is still ironing out the kinks for our server shift. He fixed my mail this afternoon.

I tood a vacation day today. Colin had a vet appointment at 10. I decided I might as well take the day rather than get to work at noon.

It's a really nice day for working outside. I have accomplished today's goal which was to redo the natural area in the back and finish spreading the mulch. I guess I moved about 20 wheelbarrow loads to get it all finish. A week or so ago I pull the four landscape timbers I had around the small square flower bed in the front. Today I reassembled those under the dogwood tree by the deck. I had to dig up and move some grass before I could install them. This way I do not have to mow under the low branches.

I finished up things around 2:30. I am meeting the folks and Frances for dinner tonight. Bob will get takeout surprise since I don't know where we are going yet.





[Top]
---
Saturday, 21 May 2011
[Last Week] [Monday] [Tuesday] [Wednesday] [Thursday] [Friday] [Saturday] [Sunday] [Next Week]

---
I made a run out to Wal-Mart and the pet store this morning. Colin weighed in at 17 pounds yesterday at the vet. That's about half of what his full adult weight most likely will be. At 14 weeks he still afraid of going either up or down on the stairs to the basement. This morning Bob carried him down with him when he came down to help unload the shopping. Bob placed him on the stairs about a third of the way up. He laid down across the stair. I turned him around and gave him a little push which gave him to courage to hop up the rest of the steps.

Today's lawn chores are completed. Edge, sweep the walkway and curb, pull weeds, and plant the sunflower seeds Frances gave me. This afternoon I'ved cleared and organized my desk and office. I am getting ready to help Bob assemble kits for shipping.

Dinner will be grilled steak and chicken with pasta salad.




[Top]
---
Sunday, 22 May 2011
[Last Week] [Monday] [Tuesday] [Wednesday] [Thursday] [Friday] [Saturday] [Sunday] [Next Week]

---
Things are very busy around here as usual. This morning I helped Bob by cleaning up the kitchen and doing the washing up fo stuff too big for dish washer. He was working on getting his kits assembled. One of the to-do's was the fridge. And, since I had a nice sink full of soapy water, I took all the shelves out for a good washing, wiped down the freezer area, and the outside.

Next up, the usual house cleaning chores for the week. Colin is still in house training mode. We keep a mop bucket of Lysol water for mopping up accidents in the hall bath tub. The bathroom and hall are getting good moppings on a daily basis.





[Top]
---
Copyright © 1998, 1999, 2000, 2001, 2002, 2003, 2004, 2005, 2006, 2007, 2008, 2009, 2010, 2011 by Barbara Fritchman Thompson. All Rights Reserved.